DO MAKE USE of LINKS,
>SEARCH<
&
>Side Bars<
&
The Top Bar >PAGES<
~~~~~~~~~~#########~~~~~~~~~~
.
Here Are The Symptoms of a Gradual Heart Attacks – Take Them Seriously …
.
~~~~~~~~~~#########~~~~~~~~~~
Posted by:
Greg Lance – Watkins
Greg_L-W
eMail:
Greg_L-W@BTconnect.com
The BLOG:
https://InfoWebSiteUK.wordpress.com
~~~~~~~~~~#########~~~~~~~~~~
.
 .
Hi,
Gradual Heart Attacks 'Not Taken Seriously' – Here Are The Symptoms
They're just as common as sudden heart attacks, one study suggests. But people aren't seeking urgent help.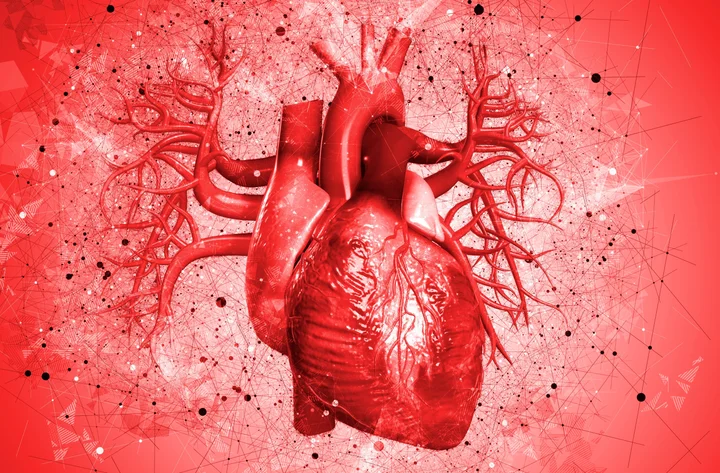 If you heard the words 'heart attack', you'd be forgiven for picturing someone collapsing on the ground while clutching their chest, like you see on TV.
But while some heart attacks can be sudden, there are also a number that come on gradually – and people don't necessarily know about them.
Heart attack symptoms that occur over a period of hours are often "not taken seriously", one researcher has said, which could prove life-threatening.
A 2019 study published in the European Journal of Cardiovascular Nursing revealed patients with gradual symptoms took eight hours to get medical help compared to those with abrupt symptoms, who took 2.6 hours.
A maximum delay of two hours is recommended to get fast treatment and the best outcomes for health. Delays of more than two hours are likely to end in serious complications or death.
Gradual heart attacks begin with mild discomfort that slowly gets worse, while abrupt onset refers to sudden and severe pain from the start.
"Both are a medical emergency and require urgent help," said study author Dr Sahereh Mirzaei, from the University of Illinois, in the US. "But our study shows that gradual symptoms are not taken seriously."
Dr Mirzaei's study of 474 patients showing up at A&E with acute coronary syndrome – a condition that causes sudden, low blood flow to the heart – found symptoms came on abruptly in 56% of patients and emerged gradually in 44%.
Both women and men sought medical help more quickly when they experienced abrupt pain.
What are the symptoms of a gradual heart attack?
Chest pain, chest discomfort and chest pressure are warning signs that an artery may be blocked, which could cause a heart attack. Patients experiencing any of these should call the emergency medical services immediately, said Dr Mirzaei.
Other symptoms can also include pain in the throat, neck, back, stomach or shoulders, as well as nausea, cold sweats, weakness, shortness of breath, or fear.
Some people may be more at risk than others.
In the study, a number of men with heart disease, or those who had a family history of it, had symptoms triggered by physical exertion. Risky activities included climbing stairs, pulling, pushing, shovelling, heavy gardening, running and jogging.
Study author Dr Mirzaei said men with ischaemic heart disease or other risk factors including hypertension (high blood pressure), diabetes, or high cholesterol should be aware that chest pain or discomfort after physical effort could be a heart attack. Chest pain or discomfort, whether severe and sudden or mild and slow, "should not be ignored", she warned.
Barbara Kobson, senior cardiac nurse at the British Heart Foundation (BHF), tells HuffPost UK symptoms can vary hugely from person to person, which is why knowing the common signs and symptoms of a heart attack is "vital" to ensure that people seek medical attention quickly when one strikes – and receive treatment sooner for a better chance of full recovery.
"People may not associate heart attacks with a slow onset because they may be expecting typical symptoms such as a crushing central chest pain, tightness or heaviness in the chest," says Kobson. "Even if you feel unsure of the symptoms, especially when they present as mild symptoms, it is still important to seek medical advice."
If you do experience any of the above symptoms which don't go away, call 999 immediately.
To view the original article CLICK HERE
.
Regards,
     Greg_L-W
Greg Lance-Watkins
.
Tweet
& Link to my
My Blogs
To Spread The Facts World Wide To Give Others HOPE
I Have Been Fighting Cancer since 1997 & I'M STILL HERE!
I Have Cancer, Cancer Does NOT Have Me
I just want to say sorry for copping out at times and leaving my wife Lee and friends to cope!
Any help and support YOU can give her will be hugely welcome.
I do make a lousy patient!
.
If YOU want to follow my fight against Cancer from when it started and I first presented with symptoms in 1998 see The TAB at the Header of this Blog. called >DIARY of Cancer ….< just click and it will give you a long list of the main events in chronological order, many linked to specific blog postings. . Later in the sequence of my experiences with cancer you will note that I introduce some results and events most probably linked with cancer such as enlarged & damaged Prostate and a consequential Heart Attack leaving me with no right coronary artery! . I have also included numerous articles and anecdotes regarding health – primarily related to cancer, prostate and heart conditions – FYI! . Thoughts, articles and comments will be in chronological order in the main blog and can be tracked in the >ARCHIVE< in the Left Sidebar. . You may find the TABS >MEDICAL LINKS< and also >CANCER LINKS< of help, also many of the links in articles and >HOT LINKS< in the Sidebar.
.
YOU are welcome to call me, minded that I am NOT medically trained, if you believe I can help you in ANY way. .
~~~~~~~~~~#########~~~~~~~~~~
.
Posted by: Greg Lance-Watkins
tel: 44 (0)1594 – 528 337
Calls from 'Number Withheld' phones Are Blocked
All unanswered messages are recorded.
Leave your name & a UK land line number & I will return your call.
'e'Mail Address:
Greg_L-W@BTconnect.com
ControversiallyGreg@Gmail.com

Skype: GregL-W
TWITTER: @Greg_LW
DO MAKE USE of LINKS,
>SEARCH<
&
>Side Bars<
&
The Top Bar >PAGES<
I try to make every effort to NOT infringe copyrights in any commercial way & make all corrections of fact brought to my attention by an identifiable individual
.
Re-TWEET my Twitterings
https://twitter.com/Greg_LW

To Spread The Facts World Wide

eMail:
Greg_L-W@BTconnect.com
ControversiallyGreg@Gmail.com

The BLOG:
https://InfoWebSiteUK.wordpress.com
~~~~~~~~~~#########~~~~~~~~~~