O MAKE USE of LINKS,
>SEARCH<
&
>Side Bars<
&
The Top Bar >PAGES<
~~~~~~~~~~#########~~~~~~~~~~
.
Michelle Dewberry Recovery From Cancer …
.
~~~~~~~~~~#########~~~~~~~~~~
Posted by:
Greg Lance – Watkins
Greg_L-W
eMail:
Greg_L-W@BTconnect.com
The BLOG:
https://InfoWebSiteUK.wordpress.com
~~~~~~~~~~#########~~~~~~~~~~
 .
Hi,
In case you missed it
2014 I had skin cancer on face. I had Mohs surgery to cut it out & skin stretched/stitched over. I was so paranoid about what it wld look like. Fast forward to now, scar almost gone. NHS did fab job. I hope this brings some comfort to anyone experiencing the same thing & anxious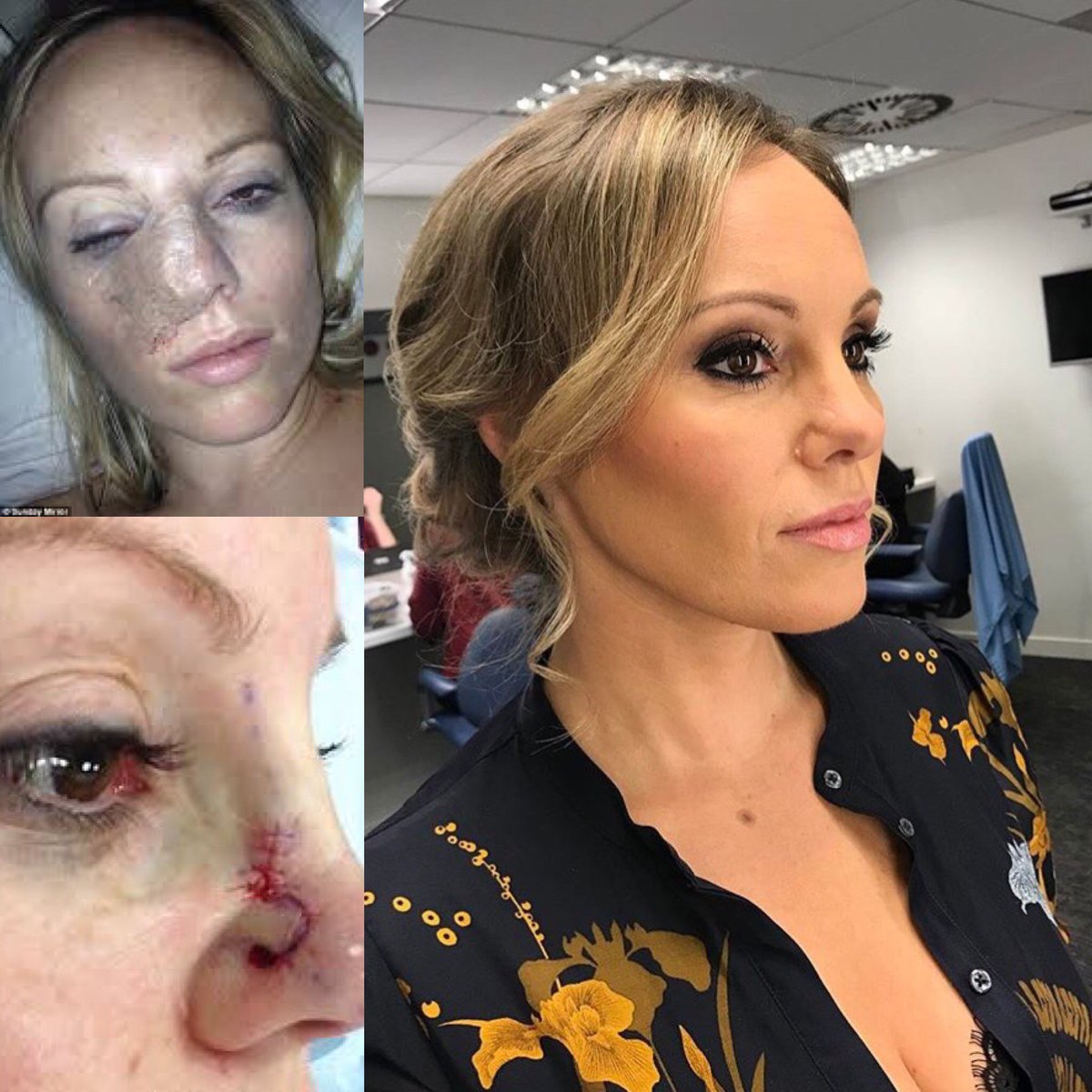 .
Regards,
     Greg_L-W
Greg Lance-Watkins
.
Tweet
& Link to my
My Blogs
To Spread The Facts World Wide To Give Others HOPE
I Have Been Fighting Cancer since 1997 & I'M STILL HERE!
I Have Cancer, Cancer Does NOT Have Me
I just want to say sorry for copping out at times and leaving my wife Lee and friends to cope!
Any help and support YOU can give her will be hugely welcome.
I do make a lousy patient!
.
If YOU want to follow my fight against Cancer from when it started and I first presented with symptoms in 1998 see The TAB at the Header of this Blog. called >DIARY of Cancer ….< just click and it will give you a long list of the main events in chronological order, many linked to specific blog postings. . Later in the sequence of my experiences with cancer you will note that I introduce some results and events most probably linked with cancer such as enlarged & damaged Prostate and a consequential Heart Attack leaving me with no right coronary artery! . I have also included numerous articles and anecdotes regarding health – primarily related to cancer, prostate and heart conditions – FYI! . Thoughts, articles and comments will be in chronological order in the main blog and can be tracked in the >ARCHIVE< in the Left Sidebar. . You may find the TABS >MEDICAL LINKS< and also >CANCER LINKS< of help, also many of the links in articles and >HOT LINKS< in the Sidebar.
.
YOU are welcome to call me, minded that I am NOT medically trained, if you believe I can help you in ANY way. .
~~~~~~~~~~#########~~~~~~~~~~
.
Posted by: Greg Lance-Watkins
tel: 44 (0)1594 – 528 337
Calls from 'Number Withheld' phones Are Blocked
All unanswered messages are recorded.
Leave your name & a UK land line number & I will return your call.
'e'Mail Address: Greg_L-W@BTconnect.com
Skype: GregL-W
TWITTER: @Greg_LW
DO MAKE USE of LINKS,
>SEARCH<
&
>Side Bars<
&
The Top Bar >PAGES<
I try to make every effort to NOT infringe copyrights in any commercial way & make all corrections of fact brought to my attention by an identifiable individual
.
Re-TWEET my Twitterings
https://twitter.com/Greg_LW

To Spread The Facts World Wide

eMail:
Greg_L-W@BTconnect.com
The BLOG:
https://InfoWebSiteUK.wordpress.com
~~~~~~~~~~#########~~~~~~~~~~