DO MAKE USE of LINKS,
>SEARCH<
&
>Side Bars<
&
The Top Bar >PAGES<
~~~~~~~~~~#########~~~~~~~~~~
.
Heart attack and cancer deaths could be cut by a new drug …
.
~~~~~~~~~~#########~~~~~~~~~~
Posted by:
Greg Lance – Watkins
Greg_L-W
eMail:
Greg_L-W@BTconnect.com
The BLOG:
https://InfoWebSiteUK.wordpress.com
~~~~~~~~~~#########~~~~~~~~~~
 .
Hi,
Heart attack and cancer deaths could be cut by new drug
A study on an anti-inflammatory shows a 15% reduction in heart attack risk and the number of cancer deaths cut by half.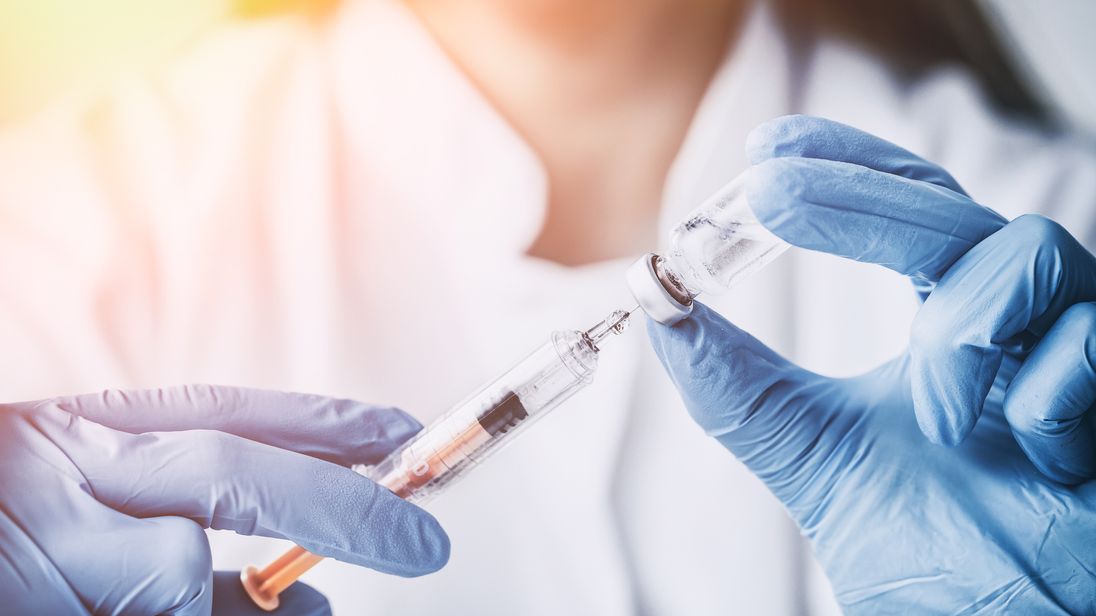 A new drug that could help reduce the risk of heart attacks and cut cancer deaths has been hailed as an "exciting" breakthrough.
Canakinumab, an anti-inflammatory, was used in a trial involving more than 10,000 patients, all of whom have had a heart attack but had not been diagnosed with cancer.

They were treated with the drug, which is given by injection, once every three months and monitored for up to four years.

The study showed a 15% reduction in the risk of heart attacks and strokes and the number of cancer deaths cut by half.

One of the researchers, Dr Paul Ridker of Brigham and Women's Hospital in Boston, said the findings have "far-reaching implications".

He said: "For the first time, we've been able to definitively show that lowering inflammation independent of cholesterol reduces cardiovascular risk.

"It tells us that by leveraging an entirely new way to treat patients – targeting inflammation – we may be able to significantly improve outcomes for certain very high-risk populations."

The benefits seen in the patients were "above and beyond" those seen in patients who just took statins, the hospital said.

Dr Ridker said: "In my lifetime, I've gotten to see three broad eras of preventative cardiology.

"In the first, we recognised the importance of diet, exercise and smoking cessation. In the second, we saw the tremendous value of lipid-lowering drugs such as statins. Now, we're cracking the door open on the third era.

"This is very exciting."

Regarding the cancer findings, Dr Ridker said more research was needed but there was the "possibility of slowing the progression of certain cancers".

Gary Gibbons, director of the National Heart, Lung, and Blood Institute, said: "Although this trial provides compelling evidence that targeting inflammation has efficacy in preventing recurrent cardiovascular events, we look forward to findings from additional trials, such as the NHLBI-funded Cardiovascular Inflammation Reduction Trial, to further refine the best therapeutic strategies for preventing cardiovascular disease."
.
Regards,
     Greg_L-W
Greg Lance-Watkins
.
Tweet
& Link to my
My Blogs
To Spread The Facts World Wide To Give Others HOPE
I Have Been Fighting Cancer since 1997 & I'M STILL HERE!
I Have Cancer, Cancer Does NOT Have Me
I just want to say sorry for copping out at times and leaving my wife Lee and friends to cope!
Any help and support YOU can give her will be hugely welcome.
I do make a lousy patient!
.
If YOU want to follow my fight against Cancer from when it started and I first presented with symptoms in 1998 see The TAB at the Header of this Blog. called >DIARY of Cancer ….ARCHIVEMEDICAL LINKSCANCER LINKSHOT LINKS< in the Sidebar.
.
YOU are welcome to call me, minded that I am NOT medically trained, if you believe I can help you in ANY way. .
~~~~~~~~~~#########~~~~~~~~~~
.
Posted by: Greg Lance-Watkins
tel: 44 (0)1594 – 528 337
Calls from 'Number Withheld' phones Are Blocked
All unanswered messages are recorded.
Leave your name & a UK land line number & I will return your call.
'e'Mail Address: Greg_L-W@BTconnect.com
Skype: GregL-W
TWITTER: @Greg_LW
DO MAKE USE of LINKS,
>SEARCH<
&
>Side Bars<
&
The Top Bar >PAGES<
I try to make every effort to NOT infringe copyrights in any commercial way & make all corrections of fact brought to my attention by an identifiable individual
.
Re-TWEET my Twitterings
https://twitter.com/Greg_LW

To Spread The Facts World Wide

eMail:
Greg_L-W@BTconnect.com
The BLOG:
https://InfoWebSiteUK.wordpress.com
~~~~~~~~~~#########~~~~~~~~~~