DO MAKE USE of LINKS,
>SEARCH<
&
>Side Bars<
&
The Top Bar >PAGES<
~~~~~~~~~~#########~~~~~~~~~~
Treat life-threatening SEPSIS within the hour, says NICE, to Save Lives & Limbs …
~~~~~~~~~~#########~~~~~~~~~~
Posted by:
Greg Lance – Watkins
Greg_L-W
eMail: Greg_L-W@BTconnect.com
https://InfoWebSiteUK.wordpress.com
~~~~~~~~~~#########~~~~~~~~~~
.
Hi,
10 March 2017
Treat life-threatening sepsis within the hour, says NICE
NICE is urging hospital staff to treat people with life-threatening sepsis symptoms within one hour.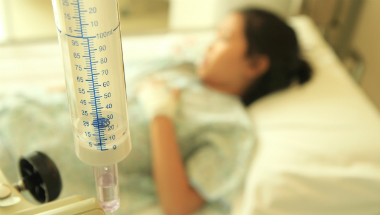 In a new draft quality standard, NICE says people showing signs of sepsis must be checked carefully. Once someone is classed as high-risk they should be seen by senior staff and given the right treatment within an hour.

Professor Gillian Leng, NICE deputy chief executive, said: "Severe symptoms can develop in sepsis very quickly. If high-risk patients are not identified and treated promptly, people can be left with debilitating problems. In the worst cases, they may die.

"This quality standard highlights priorities in the continued fight to improve sepsis care. We know from recent case reviews that there are inconsistencies in how people's symptoms are assessed in different settings. More can be done to provide rapid treatment."

The quality standard highlight areas from NICE's 2016 sepsis guideline that will help health professionals improve care for those who are at risk of becoming seriously ill.

It stresses that staff in any setting, from GPs to paramedics, should check people for specific signs that will show if their symptoms are life-threatening. This includes taking their temperature or heart rate, or checking for rashes and skin discolouration.

Anyone found to be high-risk should be seen by senior hospital staff immediately. This review would be carried out by an available doctor or nurse who is authorised to prescribe antibiotics.

Dr Ron Daniels BEM, Chief Executive of the UK Sepsis Trust, comments: "An emphasis on timely treatment and diagnosis is crucial if we are to improve outcomes for people with sepsis, and this quality standard could be a hugely impactful reinforcement of the recent guideline recommendation that sepsis is treated with same urgency as heart attacks." 

NICE says that high-risk sepsis patients should get antibiotics and IV fluid treatment within the hour. If it will take more than an hour to get someone to hospital, GPs or ambulance staff can also administer antibiotics.

Prompt treatment means people are more likely to survive and it reduces the risk of further problems like heart failure or limb amputation.

The 2015 report from the National Confidential Enquiry into Patient Outcome and Death found that 40% of people admitted to A&E with sepsis did not have a timely review by a senior clinician. It also reported avoidable delays in administering antibiotics in more than a quarter (29%) of cases and inconsistencies in early use of intravenous (IV) fluid.

Health Secretary Jeremy Hunt said: "Every death from sepsis is a tragedy, yet too often the warning signs are missed – we need to get far better at spotting sepsis across the NHS and this advice shows how vital it is for clinicians to treat life-threatening symptoms as soon as possible.

"Our relentless drive to raise awareness of this deadly condition, as well as the tireless efforts of campaigners and families who have lost loved ones, has seen a million leaflets and posters already distributed to GP clinics, hospitals and other public places – helping raise awareness to fight against this devastating condition."

A recent study from the York Health Economics Consortium suggests that 260,000 people in the UK develop sepsis every year. And the UK Sepsis Trust estimates that sepsis kills around 44,000 people per year.

Not everyone with sepsis will be at risk of getting seriously ill. NICE says that people who are classed as low-risk should get information on what to do if they continue to feel unwell and how to get further medical help.

NICE is asking for views on the draft quality standard. It is out for public consultation until Friday 7 April 2017.
To view the original of this article CLICK HERE
To view additional information on SEPSIS CLICK HERE
Regards,
Greg_L-W.
~~~~~~~~~~#########~~~~~~~~~~
Posted by: Greg Lance-Watkins
tel: 44 (0)1594 – 528 337
Calls from 'Number Withheld' phones Are Blocked
All unanswered messages are recorded.
Leave your name & a UK land line number & I will return your call.
'e'Mail Address: Greg_L-W@BTconnect.com
DO MAKE USE of LINKS,
>SEARCH<
&
>Side Bars<
&
The Top Bar >PAGES<

Also:

ABOUT ME, Details & Links: CLICK HERE
Accuracy & Copyright Statement: CLICK HERE
UKIP Its ASSOCIATES & DETAILS: CLICK HERE
Leave-The-EU Referendum & BreXit Process CLICK HERE
Documents, Essays & Treaties: CLICK HERE
The Hamlet of Stroat: CLICK HERE
Data & The Study of a Wind Turbine Application: CLICK HERE
Des Watkins DFC; CdeG: CLICK HERE/
The Speculative Society of Edinburgh: CLICK HERE
Stolen Kids, Dunblane: CLICK HERE
Stolen Kids, Bloggers: CLICK HERE
Views I respect & almost Totally Share: CLICK HERE
A Concept of Governance Worthy of Developement: CLICK HERE
Skype: GregL-W
TWITTER: @Greg_LW
NB:
I NEVER post anonymously on the internet
ALL MY BLOGS & WEB SITES are clearly sourced to me
I do NOT use an obfuscated eMail address to hide behind
I do NOT use or bother reading FaceBook
I DO have a Voice Mail Message System
I ONLY GUARANTEE to answer identifiable eMails
I ONLY GUARANTEE to phone back identifiable UK Land Line Messages
I do NOT accept phone calls from witheld numbers
I Regret due to BT in this area I have a rubbish Broadband connection
I AM opposed to British membership of The EU
I AM opposed to Welsh, Scottish or English Independence within an interdependent UK
I am NOT a WARMIST
I do NOT believe the IPCC Climate Propaganda re Anthropogenic Global Warming
I AM strongly opposed to the subsidy or use of failed technologies eg. WIND TURBINES
I AM IN FAVOUR of rapid research & development of NEW NUCLEAR technologies
I see no evidence to trust POLITICIANS at any level or of any persuasion
I do NOT believe in GODS singular or plural, Bronze Age or Modern
I value the NHS as a HEALTH SERVICE NOT a Lifestyle support
I believe in a DEATH PENALTY for serial or GBH rape.
I believe in a DEATH PENALTY for serial, terrorist, mass or for pleasure murder.
I believe in a DEATH PENALTY for serial gross child abuse including sexual.
I do NOT trust or believe in armed police

I do NOT believe in prolonging human life beyond reasonable expectation of sentient participatory intellectual existence

I believe in EUTHENASIA under clearly defined & legal terms

I try to make every effort to NOT infringe copyrights in any commercial way & make all corrections of fact brought to my attention by an identifiable individual
Re-TWEET my Twitterings
To Spread The Facts World Wide
~~~~~~~~~~#########~~~~~~~~~~